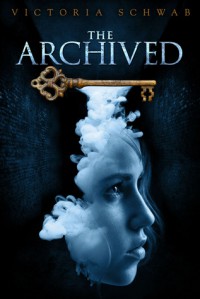 I've read two books by her - A Darker Shade of Magic, which I loved (sequel comes out in February) - and this one, which, as you can see by my star rating, I also loved.
This book has an interesting premise, with the Archive being a place that exists in a different world, and Histories being flesh and blood echoes of the dead. Something is going on in the Archive, and Mackenzie, a young keeper, finds herself smack in the middle of it.
I really can't decide what genre to call this book. A bit urban fantasy, but without vampires or shifters or the usual trappings of UF, a bit of a mystery.
Mac is a great character, as is Wesley, her love interest in guyliner. There is a sequel, but this book stands alone with a complete resolution. It's a quick, fun YA fantasy that I highly recommend.

22

9
Tweet