I'm sure most of you have seen this in the interim, but in case you haven't (and even if you have) ...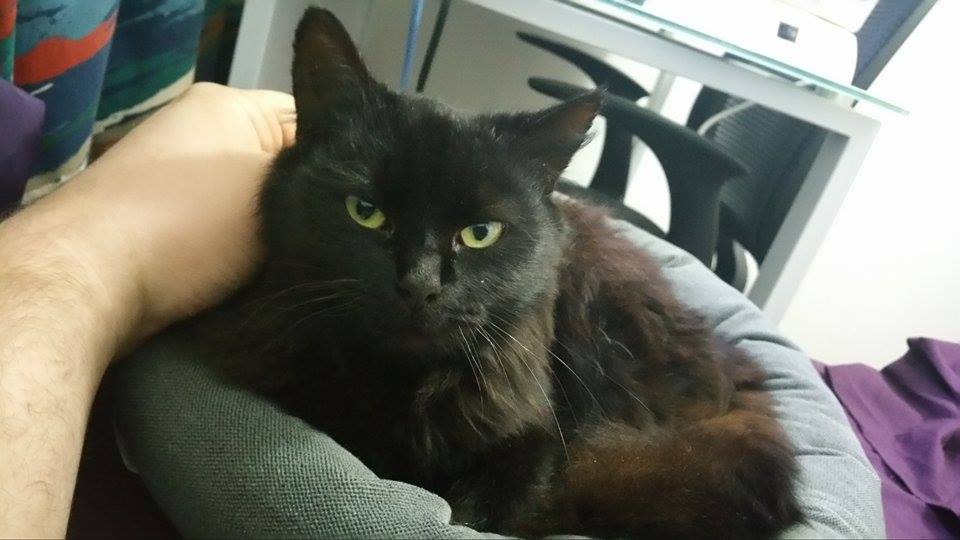 This is Bella. She needs surgery to mend the effects of an improperly healed break in her leg and pelvis, and a dislocated hip that has settled out of the joint. She needs surgery in order to improve her mobility and quality of life, and to stop any pain she may be feeling. Her new adoptive parents -- Big Beardy Bloke Buried By Books and his wife -- would like her to have that surgery, but are struggling to cover the costs. Their crowd funding campaign with GoFundMe.com (http://www.gofundme.com/y7eg8b8) is currently at a little more than 1/4 of the set target -- just short of covering the costs of Bella's diagnosis, or looked at alternately, a little more than 1/3 of the estimated costs of surgery.
All those of us who have pets know what those pets mean to us. All of us, I'm sure, would spare no expense to give our own pets the veterinary care they need. Having lost one cat to a belated and erroneous veterinary diagnosis myself, I understand very well that time is absolutely of essence in this regard. Animals can tell us that something is wrong with them, even if they can't put a voice to precisely what it is -- and they shouldn't be made to suffer, any more than any human should be made to suffer.
Giving via GoFundMe.com is 100% pain-free, 100% anonymous if that's how you prefer your gift to appear, and as easy as hitting an online retailer's "buy" button. Please think about what you can do to help. Thank you!

5

19
Tweet