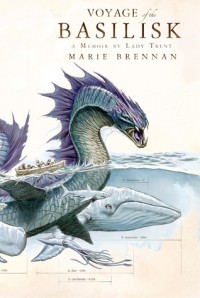 "But I did not need to be a champion swimmer to see the dragon turtles, for they are both huge and relatively fearless of human company.
In shape they are more like enormous turtles than anything else. Their shell alone is often two meters or more in length, and when they extend their flippers, a swimmer feels positively tiny in comparison. The name "dragon turtle," however, derives from the shape of the head, which is indeed like that of a Dajin dragon: a thrusting, squarish muzzle; flaps of skin depending from the jaw; long whiskers which dance in the current as the turtle swims."
I love these books so much. I wish dragon turtles existed.