Well, sadly, I've fallen into a tremendously sticky swampy slump. Nothing literature oriented is holding my interest at this point, and I think I'm just going to have to give in to it. I think it's related to some major life changes that are happening in the MR household.
I turned 50 yesterday.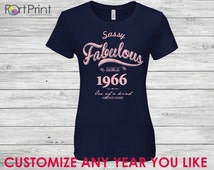 That sounds so old!
Anyway, we've been in a mad cycle of downsizing our stuff - we had a travel trailer that we camped in for about 10 years, but with the kids being nearly grown (daughter will be 20 in June, son turns 16 in April) our camping lifestyle has diminished to almost non-existent. My husband sold it today, and we're prepping the tow vehicle to sell as well. I finally hired a service to come in every two weeks and clean, and I'm trying to get my house decluttered and ready for new carpet upstairs. And I've been much more interested in quilting and other forms of textile crafts, including embroidery and decoupage. About the only reading I'm doing right now is listening to audiobooks while I stitch or reading tutorials related to crafting.
I'm also finally ready to clear out what has been the "crap" room for about a decade, in preparation for new flooring & I'm going to convert it to a sewing studio. So, that's one possibility - I'll probably not be as active over the next several months, until this massive process concludes. I'm planning on posting project pictures over here, to go with the book posts that I manage to post. I always like to see other people's non-bookish posts (Troy's collection posts, Grim's art posts, Blue's "Day in the Life" posts), so I hope this won't be too annoying! I thought it might be fun to post pics of the sewing room re-do, and, as well, it will keep me moving forward!
Anyway, I'm listening to Harry Potter and the Half-Blood Prince these days, and working on a Christmas present for my daughter. I'm watching the first season of The Good Wife, having finally finished season 10 of Criminal Minds. And I'm struggling with reading.