When I retire, I plan to buy a small trailer - something like this:
And hitch it to my tow vehicle and drive all over the United States for a year or two with my husband. I want something small because I plan to spend a lot of time checking out brew pubs, out-of-the-way diners, finding festivals in small towns, and just generally spending very little time in the trailer, and a lot of time exploring. I will wear nothing but capri style pants, Converse all-stars in a rainbow of colors, and comfortable shirts, and we will walk and bike and eat fresh food purchased from farmer's markets, and visit every single state.
So, when I read, I collect locations that I want to visit. And the South Carolina low country is one of those places: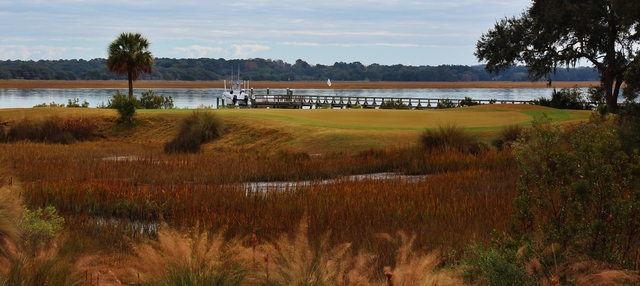 Tidal estuaries, sweet tea, wide porches and sea breezes. So, this book is a cute story set in South Carolina, about three women, half-sisters, who return to their grandmother's house for one summer. Each of them is at a cross-roads in their own lives, grappling with a legacy of unhappiness and emotional neglect from their father.
This is the first installment in a three book cycle, and ends rather abruptly. It's a summer story, and this is the perfect time of year to read.